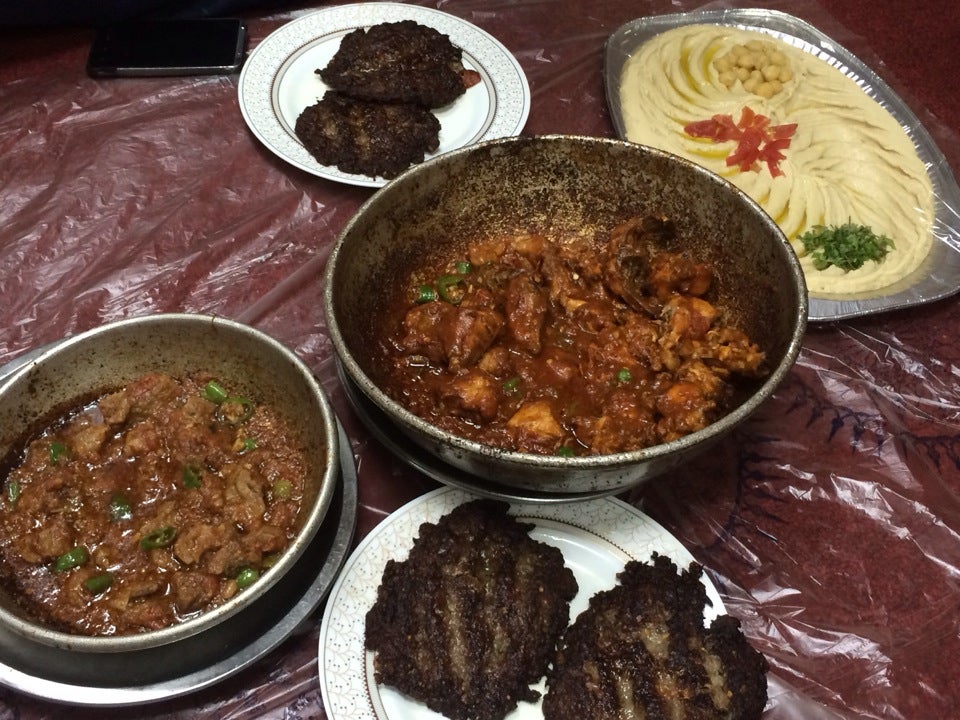 Last Friday I had dinner at Khyber Restaurant which is a Pakistani Restaurant specialized in food which is usually available in Peshawar and Northern Areas of Pakistan. It is a small restaurant for men only, there is no family section and the décor is very modest. Because of Friday it was almost full but fortunately we got some space.
We were 5 and we ordered 1KG Mutton Kerhayi and 5 Chappal Kabab with Tandoori Roti, drinks and water. The food was tasty and was delivered quite quickly. We also ordered 4 Chappal Kababs for Takeaway and the total bill was just SR 123.
We had good time, it is a good restaurant if you would like to have desi driver hotel type food and atmosphere.
Coordinates: 24.629617,46.697307
Google Maps Link: https://goo.gl/maps/iSTFB
Foursquare: http://4sq.com/HzlGJb
There was also Sialkot Sweets near by, we ate fresh out of the oil hot Jalebies. Those were good and 300g cost us SR5. A friend of mine told me that they also make Gajar ka Halwa in winter season from Pakistani Gajars and its very tasty. We checked but it was not available now and would be available in next winter.
One of us also had a Kulfi. There were several other Pakistani Sweets shops and restaurants on that street and some fresh meat shops as well.
-urShadow