Originally Posted on Sunday, February 16, 2014: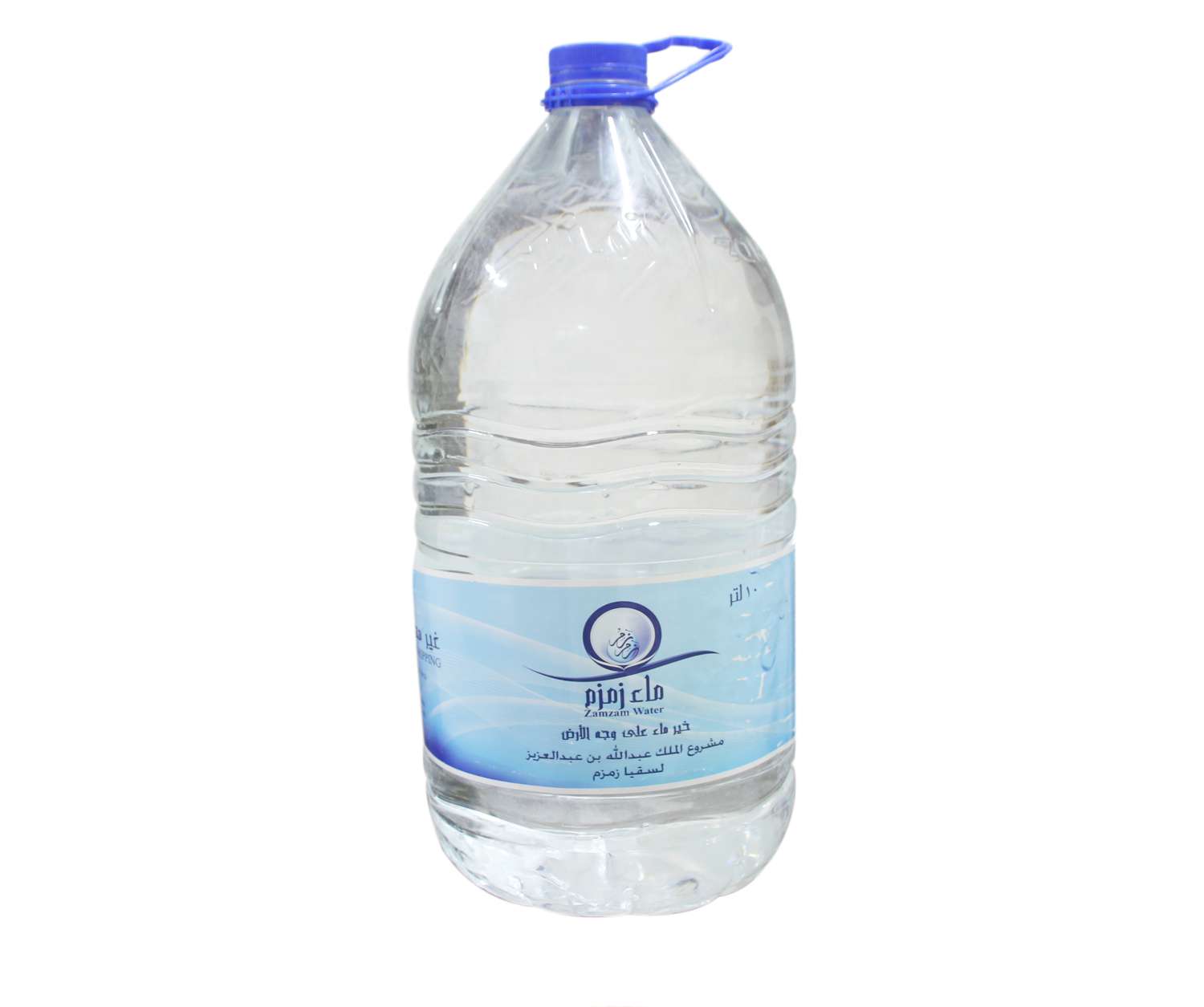 Saudi Airlines has changed their policy to carry Zam Zam water on 26th January 2014. Previously anyone travelling from KSA through Saudi Airlines could carry one 10 liters (1 gallon) Zam Zam water free of charge per ticket. Now only the people who have come for Hajj and Umrah can carry one 10 liters (1 gallon) Zam Zam water free of charge per ticket. Others (like who are on Iqama) can carry Zam Zam water free of charge if it is inside their allocated weight limit and if it is not exceeding the number of pieces allowed to be carried.
This can be read on Saudi Airlines website on this link: http://www.saudiairlines.com/portal/site/saudiairlines/menuitem.0a5de69d0a9630637cc14a10f1468ea0/?vgnextoid=4d186d63d7dc3410VgnVCM100000d59618acRCRD
| | | | | |
| --- | --- | --- | --- | --- |
| | | Save | | |
Saudia's new Zamzam water service
Saudia will accept 10-liter Zamzam water bottles from Haj and Umrah passengers and visitors free of charge at King Abdulaziz International Airport in Jeddah and Prince Mohammed bin Abdulaziz Airport in Madinah. A passenger will be allowed to carry one Zamzam bottle produced at King Abdullah Zamzam Water Project and it will be accepted along with the baggage.
The national flag carrier took the decision as part of its efforts to improve its services to Hajj and Umrah passengers and support the King Abdullah project for the distribution of Zamzam water.

Saudia will also accept Zamzam water bottles at other domestic airports from passengers traveling to domestic and international destinations as part of their allowed baggage and they have to pay extra baggage fees if it exceeds the allowed baggage limit.
ZAMZAM AND SAUDI ARABIAN AIRLINES

Saudi-Expatriates is a blog of updated information in bulk for foreigners who are staying in Saudi Arabia or who are keen to visit Saudi.

| | | |
| --- | --- | --- |
| | | urShadow's Blog: Saudi Airlines Baggage, Flight Check-in & Boarding Requirements (Updated) |

| | | |
| --- | --- | --- |
| | | urShadow's Blog: How to buy Zam Zam water in Riyadh, Saudi Arabia (Updated) |

| | | |
| --- | --- | --- |
| | | urShadow's Blog: Well of ZAMZAM |

-urShadow